Event Start Date:
17. February 2022
Event End Date:
17. February 2022
Event Venue: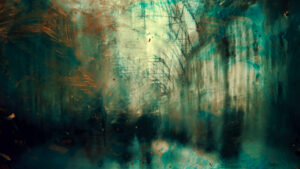 Every night, most of us enter into an unreal world of vivid, hallucinatory experiences. Importantly, this demonstrates that the brain, all by itself, can generate a convincing world of inner experiences, although most of them are rapidly forgotten. Dreaming is a highly interesting and mysterious phenomenon that still remains to be satisfactorily explained by science. Because it is so common, we tend to forget how remarkable dreaming really is.
But what are dreams? How are they made? Why do we have them? Are they useful?
Recording of the panel discussion:
About the event:
The Forum For Consciousness Research, along with the Conscious Brain Concepts consortium and the Oslo Life Science conference 2022, invite you to an evening of discussion where we will attempt to shine light on the mysteries of the night.
Panelists:
Brigitte Holzinger, PhD, lecturer at Vienna University, Austria, and co-founder of Austrian Sleep Research Association
Caroline Horton, PhD,  Reader in Psychology and Director of DrEAMSLab, Bishop Grosseteste University, U.K.
Johan Frederik Storm, MD, PhD, professor in neurophysiology, University of Oslo, Norway
Erik Hoel, PhD, Research assistant professor at Tufts University, Massachussets, USA
***
The event will be online, and to receive a link to the webinar, please register using this link.
In addition, prior to this event, one of the panellists, Erik Hoel, will hold a public lecture on his new and exciting theory of why we dream:
"The Overfitted Brain Hypothesis: Dreaming As Data Augmentation".
This event will start at 19.00, and last until 20.00. For more information and to register, please follow this link.
Links to these webinars will be sent out prior to the events to everyone who has registered, and will be posted here and on Facebook.