Event Start Date:
21. October 2021
Event End Date:
21. October 2021
Event Venue:

Hvordan oppstår bevisste opplevelser i hjernen?
Innblikk i nyere naturvitenskapelig bevissthetsforskning.
Foredrag ved professor ved Institutt for medisinske basalfag, Seksjon for fysiologi, Johan Frederik Storm.
Arrangert av det Norske Videnskaps-Akademi, se lenke her (med opptak av foredraget).  Arrangementet er åpent for alle og gratis. Ingen påmelding nødvendig.
(For en lengere versjon av foredraget, tatt opp noen dager senere, gå til  https://youtu.be/sWeA_qCURYE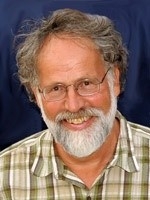 ---
Abstract: I århundrer har tenkere og forskere spurt seg om hvordan våre subjektive opplevelser av verden og oss selv – som å oppleve farger, former, lyder, smerte, glede, ønsker og drømmer – kan oppstå fra materielle prosesser i hjernen? Kan bevissthet forklares innenfor vårt nåværende, naturvitenskaplige verdensbilde, eller behøves radikalt nye elementer, som under kvantemekanikkens gjennombrudd? Er dette primært filosofiske problemer, eller kan de utforskes eller løses med naturvitenskapelige metoder? I mye av forrige århundre, var det utbredt tvil om dette blant forskere og filosofer. Men de siste 30 år har det vokst frem en sterk, tverrfaglig bevissthetsforskning, særlig etter at filosofen David Chalmers definerte «the hard problem of consciousness» (1995) og Nobelprisvinnneren Francis Crick erklærte at «Consciousness is the major unsolved problem in biology» (2004). Denne forskningen engasjerer nå noen av verdens ledende hjerneforskere, og har nylig gitt lovende resultater basert på nye empiriske metoder og teoretiske tilnærminger.
I dette foredraget vil Johan Storm gi noen innblikk i moderne bevissthetsforskning, med hovedvekt på nevrovitenskapelig forskning, og presentere noen ledende teorier, og diskutere hvordan de kan testes empirisk.
---
Johan Frederik Storm: f. 1951, professor i medisin (nevrofysiologi) ved UiO. Faglig hovedinteresser: Bevissthetsforskning, og hjernens elektriske signaler (elektrofysiologi). Har utgitt en rekke artikler om biofysiske og molekylære mekanismer for hjernecellers signaler, inkludert elektrisk og kjemisk regulering (nevromodulering) av aksjons- og synapsepotensialer, nevronal integrasjon og resonans, særlig i hjernebarken, og (etter 2015) om eksperimentell bevissthetsforskning på mennesker og dyr, samt teorier om drømmer og anestesi. Leder for tiden gruppen «Hjernesignaler» ved UiO, som driver bevissthetsforskning støttet av EUs The Human Brain Project, NFR, og UiO:Life Science.
---
Møtet åpner med at Ludvig M. Sollid holder minnetale over Erik Thorsby, Frode Vartdal holder minnetale over Morten Harboe og Stig S. Frøland holder minnetale over Jacob B. Natvig.